Sponsored by BNP Paribas Leasing Solutions
Major trends post-COVID: today's reality or tomorrow's projection?
By Pascal Layan, Deputy CEO, BNP Paribas Leasing Solutions
D
uring my keynote at recent Leasing Life Conference and Awards, I couldn't help but wonder when was the last time I stood in front a real audience, instead of talking through my laptop screen. Interacting only virtually may have seemed far-fetched a few years back but is now an everyday reality and the definition of "normal" is changing constantly.
The leasing industry itself has had its fair share of ups and downs - from a total nosedive in activity in 2020 to an impressive recovery and a growth rate of more than 20% in some European countries. If we were to rely on the pre-COVID growth barometers, this upward curve would have continued in 2022.
However, the reality is that the industry continues to face supply chain issues, with some bottlenecks holding up deliveries up to 2023. In addition, the sensitive geopolitical context only adds to the uncertainties. Of course, it's nothing compared to the difficulties faced by millions of people on the ground who have been displaced and are at constant risk.
What all this adds up to is that we will have to continue to navigate uncertainties and adapt the way we do business for the foreseeable future. Let's look at the major trends that are already starting to show.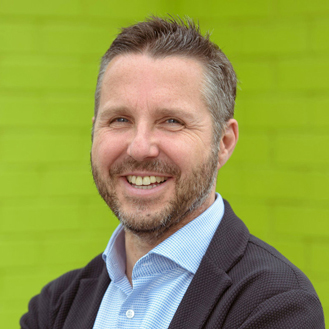 I-Tech AB technical director Dr Markus Hoffmann. Credit: I-Tech AB
Rise of e-commerce
Digitalization is no longer a tech buzzword but a reality – for us, lessors, of course, but also for our clients, partners and distributor partners.
So, the question that arises is: why would a professional, who relied on e-commerce for months during the COVID crisis for his personal needs, not do the same when it comes to his business? History is proof that any major trend of the B2C industry inevitably makes its way into the B2B industry too and e-commerce is no exception.
One in five B2B decision makers are now willing to spend between $500,000 and $5 million on a single interaction on remote or self-service channels.*
Besides, 54% of B2B millennial buyers prefer no interaction with sales representativesduring the entire purchase journey **. Therefore, as younger people continue to enter the workforce, we could see this percentage increase.
One of many consequences of this online shift will be on the relationship and the interaction between a manufacturer, their dealer and their broader distribution network. Since the transactions would take place on the website of the manufacturer, it remains to be seen how we balance the brick and mortar presence with the virtual one. Going ahead, we will certainly see increasingly hybrid models with both physical dealerships and an online presence.
The future of aviation is strictly tied to several factors
The partnership and expertise [TMC] offer is fantastic, whether it be around definitions of business mileage, taxation issues or even tweaking their system for us to solve issues that are quite specific to a dealership business, such as how to handle reporting for test drives.
Mike Hawes, SMMT chief executive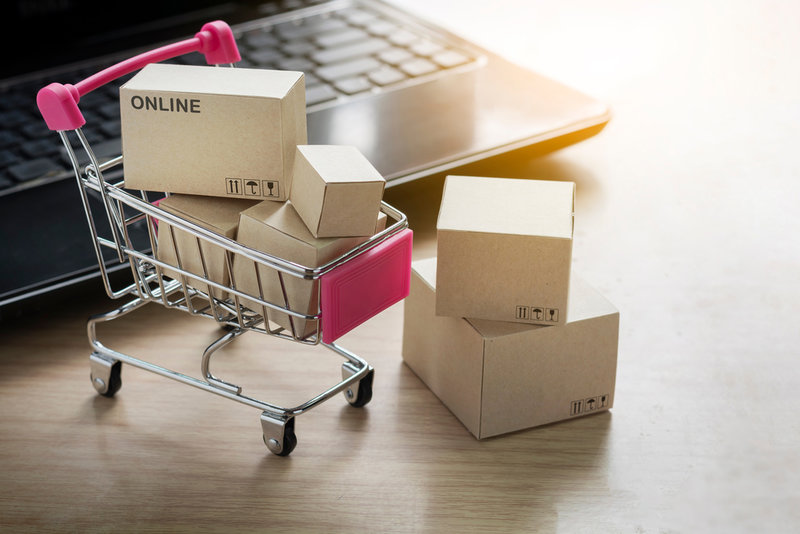 Second-hand equipment market
The rise in COVID cases in China, the geopolitical situation, and many other factors have led to a dramatic increase in deliveries delays.
Therefore, businesses are turning increasingly to second-hand equipment. This is a cross-market trend that concerns all kinds of equipment from trucks, to combine harvesters,to laptops.
However, the infinite delays in the deliveries have caused a steep increase in prices. For example, a 3-year-old laptop can now cost twice as much as it did in 2019.
What this means for us lessors is that we will have to review the financial models to protect our pipeline against funding increase as timing between approval and pay-out is now an unknown variable. We must also factor in that a part of the order might not be transformed into a deal if dealers can't transfer pricing increase.
Having said that, this still remains more economical and also more ecological than producing a brand-new model. And talking about the environment and the circular economy…
Increased focus on Sustainability
To contribute to Cop 26 and the European Union'sobjective to be carbon neutral by 2050,the banking and finance sector needs to support businesses in their transition towards cleaner energies as the cost of acquisition of greener equipment can be up to 4 times higher.
And in some cases, companies will not have the choice to make the switch. For example, in the transport sector as the creation of low-emission zones in some city centres will no longer make it possible for older, more polluting vehicles to enter this zone, forcing the users to move to electric or hybrid versions.
Luckily, there are levers to help them. Starting with government support in the form of subsidies and tax rebates which bring down the costs.
But what will truly accelerate this switch is the parity between the cost of running and maintaining a diesel and an electric vehicle. Today, this parity still seems 5-6 years away.
Choosing better, low carbon emitting equipment is at the core of a carbon neutral economy but that's not enough. We also need to look at the ways we use – and reuse- them. With our joint venture BNP Paribas 3 step IT, we aim to promote circular economy by refurbishing and reselling 97% of the IT equipment at the end of contract. This way, we limit the production of new devices and preserve the natural resources necessary to manufacture them.
We may not always know what the future holds, but what we do know is that we are committed to making a positive impact on the society we are a part of.
Contact details
BNP Paribas Leasing Solutions