Bringing the circular economy to fruition
Servitization is disrupting manufacturing, distribution, and asset finance markets while offering new opportunities for all players along the entire product value chain. In this article, Gregory Autin, a circular economy advocate and finance expert, explores the concept of the leasing society and servitization as well as the opportunities available for manufacturers, dealers and asset finance providers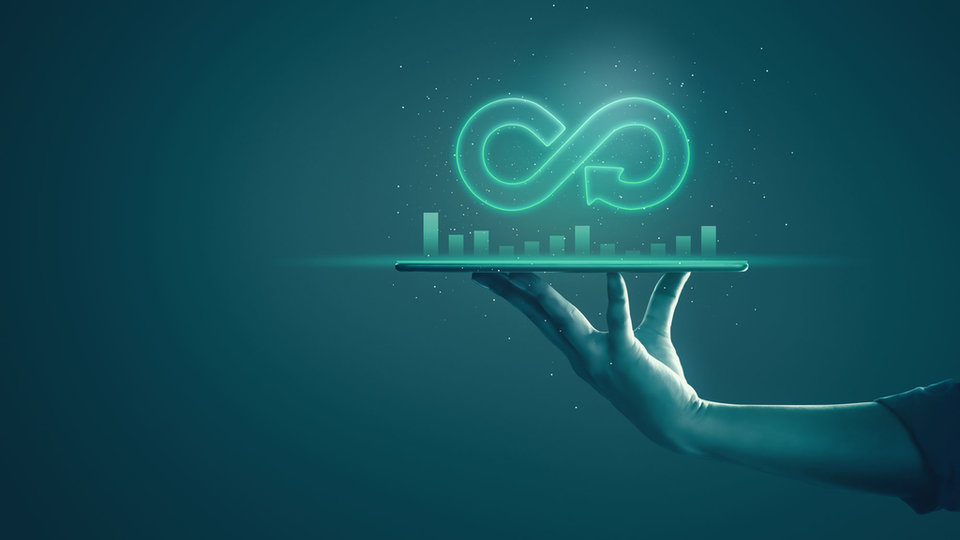 I
n a 2012 study, the European Parliament promoted the concept of the "leasing society" as a key means of realizing a closed-loop circular economy. In the leasing society, consumers pay for use of products while manufacturers and dealers retain product ownership and charge the customers for their use.
The circular economy concept challenges the take-make-dispose model of the traditional linear economy, in which raw materials are procured and then transformed into products that are used until discarded as waste. In the linear economy, value is created by exploiting resources for producing and selling as many products as possible.
A leasing society is based on a combination of changed product ownership, increased and improved eco-design efforts, reverse logistic structures, and innovative service-oriented business models. Taken together, these elements create a new incentive structure for the recovery and reuse of products at the end of their service life by all participants along the entire product value chain.
The objective of the circular economy and the leasing society is to drive efficiency by reducing waste through reusing and recycling as much of the product material resources as possible. The leasing society foresees the creation of incentives for more resource-efficient product design, especially to prolong product life, enable easier remanufacturing, and optimize utilization.
While a leasing society has the potential to bring about more sustainable development, its resource efficiency depends on the business case design, choice of product-service system, and how it is implemented. The leasing society models anticipate that increased manufacturer and dealer responsibility will change the relationship between producers and customers towards servitization.
Servitization calls for the transition from a product-oriented to a product-as-a-service (PaaS) business model and drives providers to acquire and develop service-oriented capabilities. The transition to servitization, and the implementation of leasing society business models, are challenging and expose manufacturers and dealers to significant obstacles.
Servitization opportunities
Servitization is driven by numerous factors and is becoming increasingly common across industries. The appropriate model required largely depends on the market segment, producer-customer relationship – B2B, B2C or C2C, and the chosen product-service system (PSS).
A product-service system offers a combination of customer-focused goods, services, support, self-service and knowledge. In part, it is the result of the new technologies that facilitate new business models and service provision.
Technology lies at the heart of servitization. The new business models exploit digital technologies that enable the move towards advanced services provision that can lead to sustainable revenue streams and growth.
Driven by customer demand and technological advances, manufacturers are transitioning towards servitization. The product-as-a-service (PaaS) business model tends to increase financial margins, prolong a product's effective life, and encourage closer and longer customer relationships, especially for mature products.
A servitization strategy that provides solutions and approaches that proactively meet customer needs is leading to more operating leases. In turn, this leads to a greater need for equipment control and installed base management as well as intensified relationship management with customers.
Servitization also necessitates the management and maintenance of assets in top condition throughout their whole life. The re-use or redeployment of assets at the end of their useful life calls for life cycle asset management services.
Servitization changes the dynamics of the trade cycle and potentially allows for the extension of the effective useful life of assets, such as refurbishment at the end of their lease. Also, using a modular design, manufacturers that adopt a servitization model may make products easier to repair and upgrade.
Servitization allows manufacturers to compete through value propositions. It requires that manufacturers adapt, integrate products and services, and implement product-service systems to achieve higher margins, greater market share, increased customer satisfaction levels, and loyalty.
Gregory Autin, Managing Director of AUTIN&Co
Servitization and asset financing
Servitization presents new opportunities and challenges to all parties along an asset's whole-life cycle and value chain. Effectively a form of asset finance, asset finance providers – captives, banks and independent financiers – actively participate in the transition to servitization.
The focus of manufacturer captive finance companies is shifting from the provision of finance towards sales, customer loyalty, new models of asset usage, and the provision of services. Captives have intrinsic strengths that they can leverage to exploit the opportunities, including detailed knowledge of the assets, markets, industry, and the manufacturer, access to customer and asset data, and long-term customer relationships.
The focus of banks on risk management and balance sheet capital adequacy as well as their functional silo structure limits the flexibility and innovation required for them to successfully support manufacturers in the transition to servitization. While they do not compete directly as full-service operators, banks often enter into joint ventures with captives or manufacturers to combine asset, market, and industry knowledge with banking capabilities.
Independent financiers have the opportunity to provide customer-focused innovative solutions where SMEs have limited access to the financing to support servitization. To create a collaborative ecosystem where different entities come together, independent financiers may partner with fintech to act as an aggregator platform and deliver a seamless customer experience.
Asset finance providers offer different pay-per-use and pay-by-outcome models, such as pay-per-mile, power-by-the-hour, and pay-per-pick as in the case of robots on a production line. The service-based models of finance must offer manufacturers and dealers opportunities to develop new revenue streams and increase profit while meeting the needs of their customers.
Whether servitizing is accounted for by the product's manufacturer or dealer as a finance or operating lease - as may be implied by the leasing society or other financing transaction - depends on how it is structured or provided.
The Hotel Development & Investment workshop/forum 6-7 September 2021 in Vienna will discuss leasing and servitization as a strategy for organizations providing complex, long-life assets to capture their ongoing revenue streams.