Sponsored by Haydock Finance Ltd
Shifting Gears
With new vehicle shortages and changes in affordability, the used vehicle market has shifted considerably. To survive, dealerships are having to adapt to these challenges and changes in consumer behaviour.
It is a new era for used car and LCV dealerships. Despite the challenges of high inflation and rising interest rates, the used market remains buoyant as more consumers are switching to a used vehicle instead of new. This is due to a variety of reasons including opting for greater affordability amid rising living costs and wanting to avoid long manufacturer lead times.
The global semi-conductor shortage, which caused huge shortfalls in new vehicle production, has had an enormous knock-on effect on used vehicle stock. The parc is reported to be a couple of million short on late used vehicles compared to pre-pandemic levels. Many people ask when will supply return to normal but the opinion is that there will be unprecedented changes to the used vehicle parc for many years to come.
Whilst there are signs that the new car and van supply is steadily increasing, prices are still holding as the volumes remain restrained. Franchised dealers are holding on to older vehicles to keep their forecourts stocked, instead of allowing them to filter down to the independents. At auction, dealers are having to pay over trade value to stock their forecourt which has a knock-on effect with the retail price for consumers. It is also the reason why many dealers are not willing to negotiate on price as they cannot replace their stock for the same money. There is now more pressure to augment traditional buying routes, searching for private sales, which in today's digital age, consumes time needed to be invested in producing high quality images and video walk-arounds.
One solution to support dealers to buy and hold stock from either an auction, private sale or trade in, is to have a stocking funding facility. This facility can help dealers to stock the vehicles they need to achieve their growth plans without having to utilise their own funds.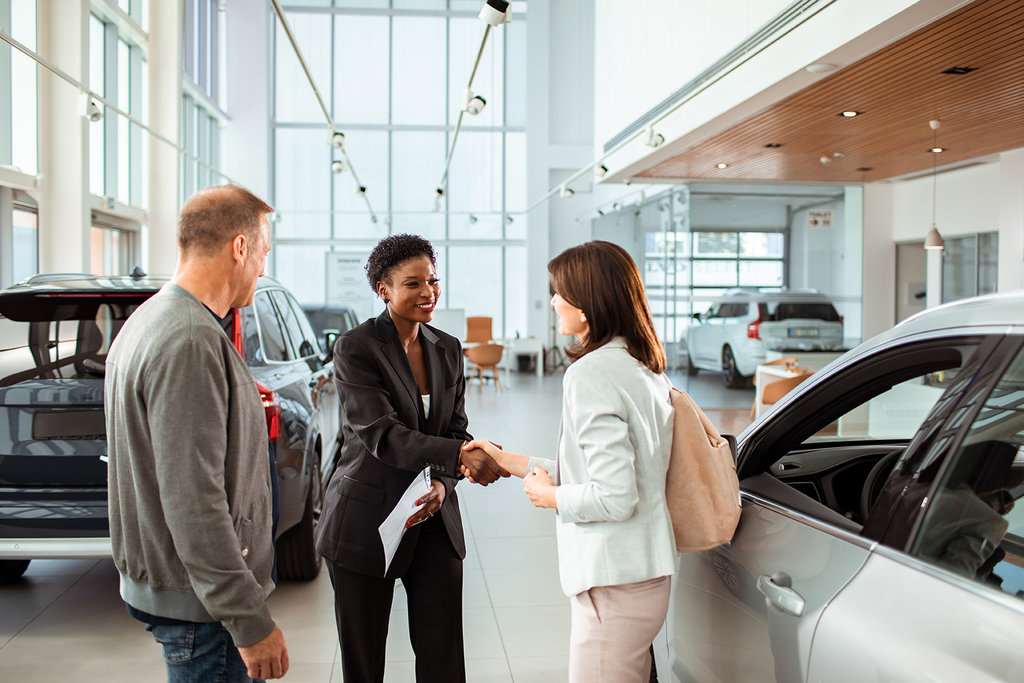 Credit: Marko Geber by Getty images
In September 2021, Haydock Finance launched an independent stocking facility. Our rationale was that, as supporters of UK SMEs for over 40 years, it was very apparent that there was a gap in the market and independent dealers were underserved. In the franchised dealer space, they have standalone stock funders, OEM stock funders and the retail funders with reciprocal based stock funding. In the independent space, there are no OEM funders and some of the standalone funders don't lend the typically smaller amounts required. Some of the reciprocal based lending, has either gone because of lack of liquidity amongst some lenders, or carries a high ratio of retail to stock funding facilities which can cramp the dealers for room and completely tie them to that retail funder.
The research undertaken, prior to our market entry, told us that many dealers were dissatisfied with the existing funders for a variety of reasons, leaving the gap that we planned to fill. Being a standalone stock facility, with no retail paper, no affiliation in the dealers' supply chain and providing transparent pricing, has enabled us to differentiate our offering and hold a unique position in the market.
We have a nationwide specialist sales team who deal direct with our used car/LCV dealer network. Our facility has helped these independent dealers to improve their stock profile and put cash back into their business to ease working capital pressure. We also have broker partners who introduce us to their dealer clients as they know this facility will them to expand their SME business.

Simon Pittuck from Mint Asset Finance said, "Haydock's stocking facility was straightforward to arrange, they did the majority of the work once we had given them the basic information and the ongoing administration works like clockwork".

The Financial Conduct Authority's (FCA) Consumer Duty comes into force from 31 July 2023 which puts the onus on the best outcome for the consumer in retail finance transactions. Many independent dealers have stock funding with retail funders and are therefore under an obligation to provide reciprocal retail business to that funder. Is there a chance that in striving to fulfil that obligation, some dealers may not be able to give some consumers the best outcome? This is where working with a stand alone stock funder may play a vital role as it will enable the dealer to place their retail finance with a supplier who provides the best outcome for the consumer.