Sponsored by First Citizen Finance DAC
While the company name First Citizen Finance might have been registered in October 2012, the story, management and success of this company spans over three decades. The company, born from an MBO during the chaotic days of the last recession, has proved it can stand on its own...
COVID-19 stalled economic development worldwide over the past 20 months but the bounce back in the Irish SME sector, particularly throughout 2021, has been impressive; with certain industries faring better than others. There is now a clear appetite to upgrade machinery and equipment as demand for services improves.
George Ormsby, who heads up the SME division at First Citizen sees the SME sector leading the way for growth, "Our lending platform has full 'cradle to grave' functionality, including distribution, origination, underwriting, customer service and collections / special servicing. At the heart of First Citizen is Asset Finance. Whether an individual or business is purchasing a new or used car, van, forklift truck, bus or piece of machinery, this company has an asset backed solution ready to go. A nationwide, highly driven team of experienced account managers are locally engaged delivering a strong national result."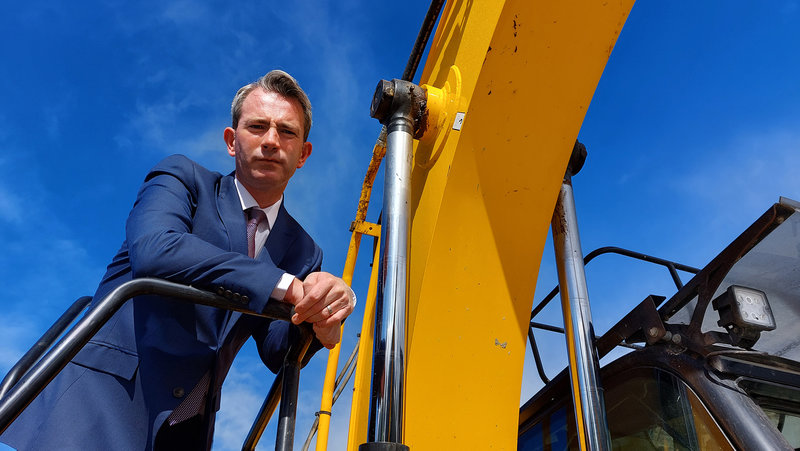 George and his team have been working with these resilient and ambitious businesses to fund their requirements throughout the pandemic. Now, with the successful rollout of the national vaccination programme, 2022 is looking much brighter for all sectors.
First Citizen Finance DAC was established in Dublin in October 2012 by the former senior management team of Permanent tsb Finance, led by Chris Hanlon. Prior to its sale in 2012, this management team ran the largest consumer finance company in Ireland, with a market share in excess of 35 per cent. At its peak, the IT platform was processing circa 100,000 applications per annum for credit in Ireland across a range of diverse products including car finance, agricultural machinery, office equipment, computers and film finance investment. This team implemented and managed 14 different Motor Private Label / Co-operation Agreements over a 20 year period.
The challenge of transferring this once longstanding successful business across to First Citizen was enormous and required an institutional purchase of the book that was finally realised in late 2012, when Deutsche Bank purchased the remaining loan portfolios (mainly Auto) from Permanent tsb and awarded the servicing contract to First Citizen Finance. DLL (De Lage Landen) purchased the Agri & Equipment book from Permanent tsb Finance and also awarded the servicing contract to First Citizen.
First Citizen, having acquired the operational platform, retained and enhanced its capabilities over the past nine years. This allows it to service a wide range of asset-backed loan portfolios, comprising of consumer and non-consumer hire purchase, leasing and contract hire products across a variety of different asset classes.
The company now operates across four key product divisions in the Republic of Ireland – Motor Finance, Agri Finance, SME Equipment Finance and Commercial Real Estate (CRE) Finance.