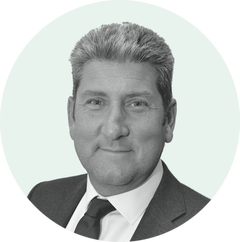 By Julian Hobbs, CEO UK, Siemens Financial Services
The pandemic experience has made many organisations and corporations
radically reconsider ways of working for their employees. Some have already overcome historical prejudice about 'presenteeism' and are offering flexibility of workplace and working hours/times as a matter of course. This short, personal, insight piece reviews current trends in corporate policy and research evidence from the pandemic period, then offers six key areas that I suggest corporations should think about carefully if they are to successfully bridge the transition to hybrid working (home / co-working / corporate office) as a company policy.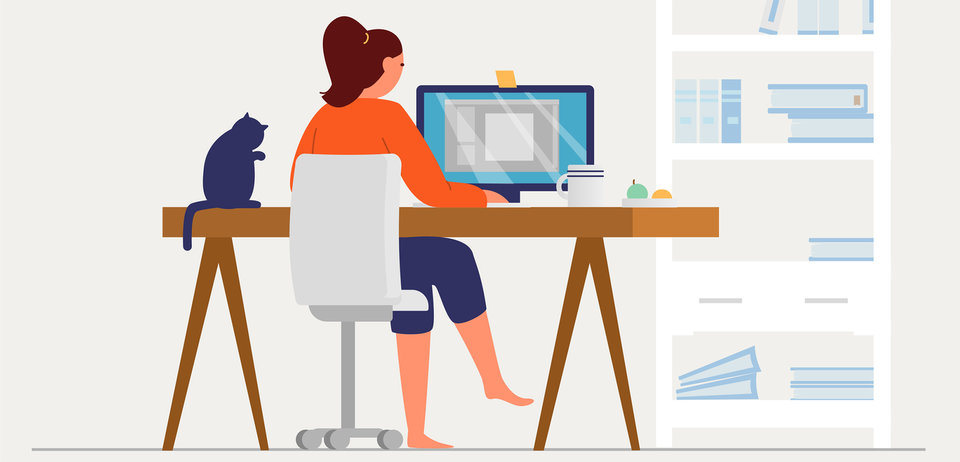 Work flexibility and remote working have been thrown into high relief by the global pandemic that has caused disruption and disarray around the world in 2020/21. Businesses (including ours) have needed to accelerate the pace at which they 'tool up' the workforce for remote working. IT issues have had to be solved. Managerial prejudices have gone out of the window. And a whole new world of work:life balance has opened up for employees.
The key findings are: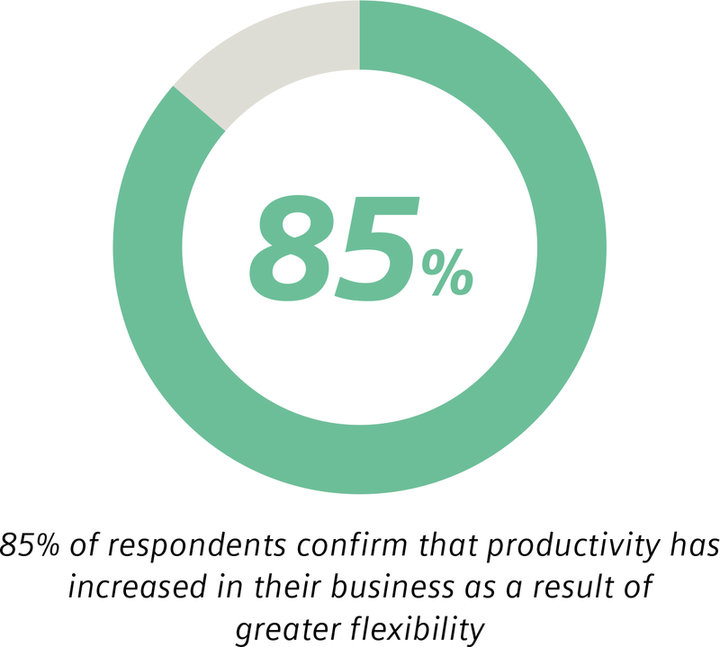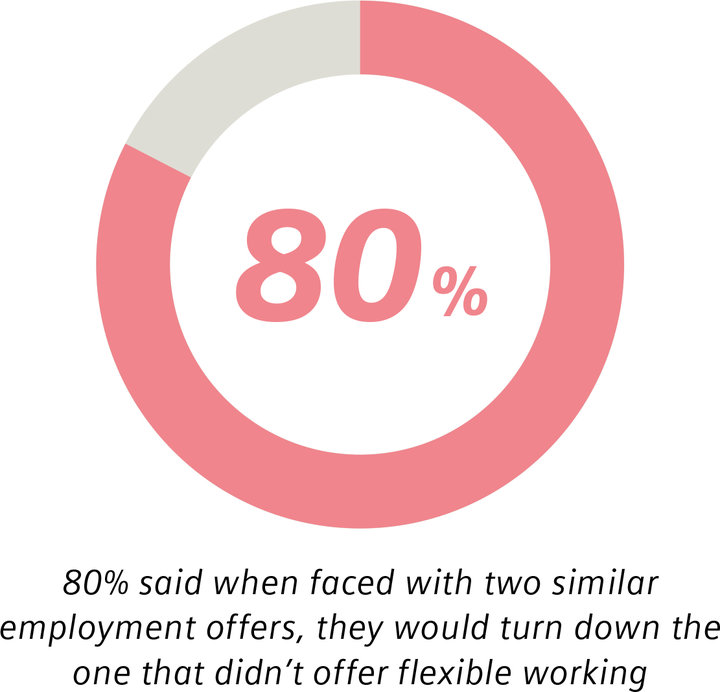 According to IWG, 85% of respondents confirm that productivity has increased in their business as a result of greater flexibility. And even more importantly for HR and talent managers, 80% said when faced with two similar employment offers, they would turn down the one that didn't offer flexible working. In fact, in the UK, flexible working is already a legal right. By law, you have the right to make a flexible working request if you've worked for your employer for at least 26 weeks and/or if you're legally classed as an employee. Employees rights in this regard are laid out in the Flexible Working Regulations 2014, which came into force on 30th June that year. Nevertheless, there is a world of difference between a proportion of employees actively requesting flexible working, and it being a corporate policy designed to be the norm of all employees in a corporation.
6 positive steps to implement hybrid working
#1 Remote management & teamwork
Not only have employees had to get used to working remotely, managers have also had to rapidly learn to manage remotely. The already existing trend – away from measuring effort and more towards measuring outcomes – needs to be implemented for remote management to succeed. Transparent, realistic planning sits behind any virtual teamwork, along with a "camera on" culture and specific management training for this new hybrid world.
#2 Motivations & mental health

When employees are not working in the same workspace, managers and colleagues are less able to pick up on the signs of someone being distressed or depressed. Active methods need to be put in place to guard against such downward spirals occurring and increase the likelihood of positive early intervention.
#3 Digitalisation & workplace tools

Useful reference can be made by company IT departments workplace surveys, which offer a view of the technology priorities highlighted by remote workers; these cover issues such as privacy, security, bandwidth, hardware and more. Management must not become intrusive. A balance needs to be struck where a level of trust is afforded to employees, but where they also willingly sign up to performance measurements
#4 Customer connectivity

As one commentator says – think HEART. Humanise the company's communications; Educate customers about how they can reach you; Assure customers you offer the same value & values; Revolutionise and innovate the offering in a new world; and Tackle the future by reinventing your business models.
#5 Locations: home, workhubs and main office

A late 2020 Cap Gemini Research Institute report noted that 70% of organisations are looking at "more flexible workspaces (co-working centres, serviced offices, etc) as a priority." Various commentators flesh out the social benefits of working alongside others in centres close to home, as well as removing the distractions prevalent for home workers.
#6 Sustainability

Finally, no wonder that leading corporations have already announced that they are promoting hybrid working from an employee option to a company norm. Not only does reduced commuting drive down fuel/energy consumption and air pollution rates. It also makes employment opportunities more accessible across the country and helps to spread economic prosperity more evenly.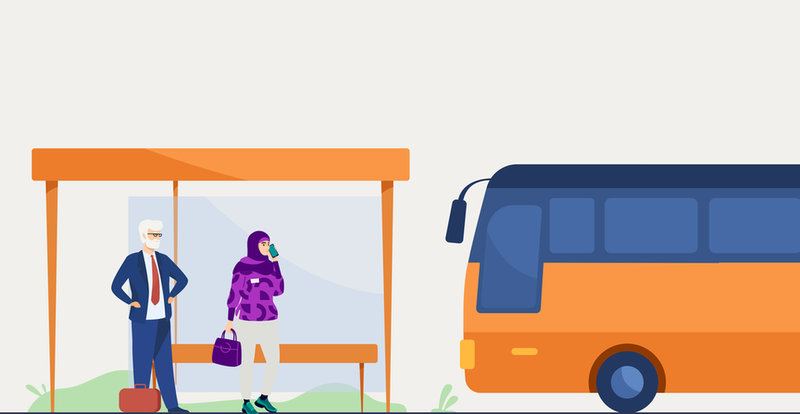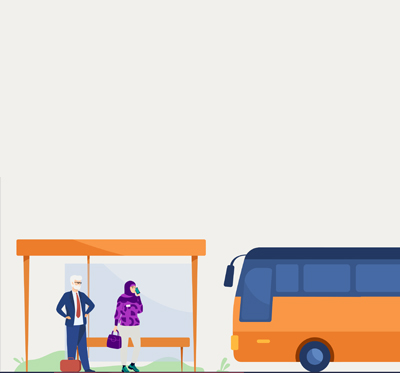 Not only does reduced commuting drive down fuel/energy consumption and air pollution rates."
Good luck with your post-COVID working practices transformation!