What can the asset finance and leasing community do to help reduce CO2 emissions?
We asked you to outline what action you felt the asset finance and leasing community needed to take to tackle the effects of a warming planet. Here, in no particular order, is what a dozen of you had to say:
Miranda Stokkingreef
CEO, ABN AMRO Asset Based Finance
(The Netherlands)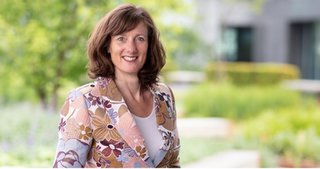 Our duty is to provide finance solutions that facilitate the transition to a low carbon economy.
As asset-based lenders, we can achieve this by helping clients via the unique sustainability characteristics of our products to facilitate investments in renewable or sustainable asset classes, and by focusing on clients who are committed to sustainability through their ESG strategies or operate in important transition sectors (e.g. mobility).
Leasing can play a big part here. It allows businesses to make an immediate and tangible investment in green initiatives without a huge capital outlay.
Equally important, focussing on clients with strong ESG strategies and/or in key transition sectors with asset-based solutions such as invoice finance or inventory finance, will help businesses feel more secure about their cash runway. Freeing them up to invest in equipment and business practices that will both adapt to a post-pandemic world and a more sustainable future.
Marcin Balicki
CEO of Millennium Leasing
(Poland)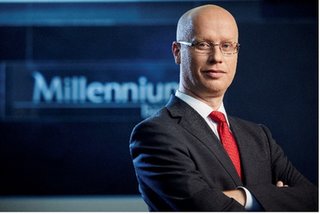 The world needs to undergo great changes to reduce the current levels of CO2 emissions and those changes require funding. For over a decade we have been financing ecological investments, combining business-making with its social responsibility and since 2011 we have financed over 8000 eco investments.
We believe our pragmatic approach to funding projects will have a positive impact on the whole society. Through financing eco investments we combine a reduction of CO2 emissions with energy efficiency and as a result, we help businesses cut their operating costs.
The key to a significant reduction of CO2 emissions is in preparing an attractive offer for businesses investing in energy-efficient solutions, which we believe should be both attractively priced and easily available through quick a decision-making process.
Paul Fazakerley
Managing Director of
InterBay Asset Finance
(United Kingdom)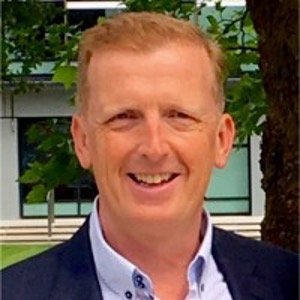 The asset finance community needs to be at the forefront of the transition from fossil fuels to electric/hydrogen by significantly increasing its focus and understanding of the under-served Renewable Energy sector. It is from here that future sustainable growth will come.
The community needs to consider investment in renewables, based on a life cycle approach, taking into account the whole life span from design to end of life, to ensure the long-term sustainability of assets and infrastructure.
However, it is about more than that; firstly, the asset finance community should look at its own carbon footprint and how to reduce CO2 emissions. To support the reduction, they could minimise staff travel by introducing hybrid/home working. Additionally, going paperless is easy to implement, is good for the environment and reduces costs. Sustainability Champions should be established in each business to ensure they consider climate change in all their critical decisions and become a force for good.
Michael Bücker
CEO of GRENKE AG
(Germany)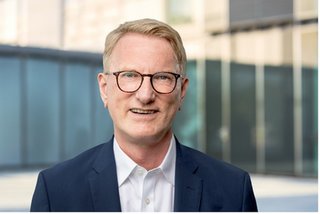 GRENKE has always aimed for sustainable business operations and is supporting the transition with financial solutions that encourage clean energy and the circular economy.
We began digitising our solutions portfolio very early on and enabled our customers and partners to conclude contracts digitally, for example. Specifically, I would refer to sustainable mobility concepts such as bicycle leasing, which we have been operating successfully for several years. We have had an asset broker for more than 20 years. For this reason, we have long ensured that all equipment is refurbished as required at the end of the leasing period and returned to use.
We believe leasing can be an important enabler for a more sustainable economy in the future. It ensures that companies run equipment and machinery of the latest and thus most energy-efficient generation. The European Parliament and the European Council are also convinced of this. They recognise leasing as a business model that contributes to the circular economy and should therefore be further expanded. This will give our industry new impetus.
Carol Roberts
Head of Asset at Time Finance
(United Kingdom)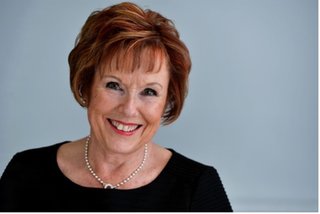 We are committed to doing as much as we can to reduce our CO2 emissions. We are applying pressure to our landlords to use renewable energy resources and have requested that charging points for electric vehicles are installed at each of our offices.
The pandemic drove a record reduction in global carbon emissions and we want to keep driving that change, and avoid the Covid-19 'boomerang' back to our old ways. We are encouraging staff to take advantage of virtual and remote facilities where possible to reduce their travel. We are also monitoring employee mileage, and turning paperless wherever possible.
In an attempt to offset the impact of petrol and diesel vehicles and the carbon emissions they produce, we are donating the equivalent of planting a tree and paying for its upkeep to The Woodlands Trust for every petrol or diesel vehicle that we lease.
Mathias Wagner
Chairman of CHG-MERIDIAN
(Germany)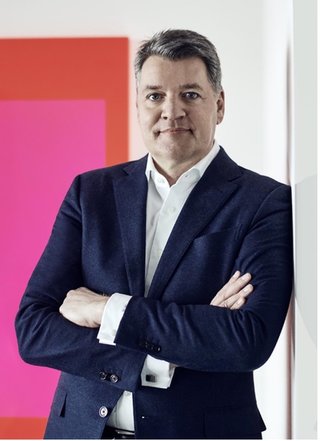 "Today, it is relevant for every company to avoid, reduce, or offset CO2 emissions. As a result, there is also a clear trend toward sustainable asset finance and leasing solutions.
In our industry, it is primarily innovative financing options that are making an important contribution to resource-efficient business management. These options range from leasing or rental arrangements to models such as device-as-a-service and pay-per-x. They ensure that technology assets are only used as required and, ideally, by more than one customer or lessee over the assets' lifetime. For users, this approach offers economic benefits such as a high level of liquidity, while the principle of reusing assets has a direct, positive impact on sustainability by saving valuable natural resources.
Our customers are increasingly demanding this type of sustainable technology management, and the asset finance and leasing industry offers great potential in this respect. I firmly believe that business models that are focused on usage will play an even greater role in our everyday lives in the future.
Richard Jones
Managing director
Motor finance & leasing
Lloyds Banking Group
(United Kingdom)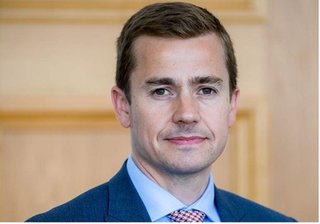 The net-zero transition is not 'one-size fits all'. The industry must scale up its approach because over 20 million battery electric vehicles will be on UK roads in 2035, with 390,000 public charging points needed to service those vehicles in addition to home and business charging.
"This is an exciting challenge, and as we already finance 1 in 10 EVs in the UK, we are already showing leadership and we have a central role to play.
Firstly, by working in partnership with the government and the industry to identify policies, technology and infrastructure requirements to transition to a green economy. It also involves helping customers and corporate clients with products and services to encourage EV adoption. We can also work closely with our corporate teams to help bring together the right parties to drive the increase needed in EV infrastructure and in energy generation.
We are a leading leasing provider of commercial vans for businesses of all sizes, where the market is seeing a slower transition to electric due to the lack of suitable models and bespoke charging demands. This is a great example of needing to tailor solutions, bring OEMs together with government and funders to make the market work. In doing so we should also be aiming to make the UK an attractive home for vehicle and battery manufacturing.
Javier Heredia
Senior Manager Director Europe
CSI Leasing
(Spain)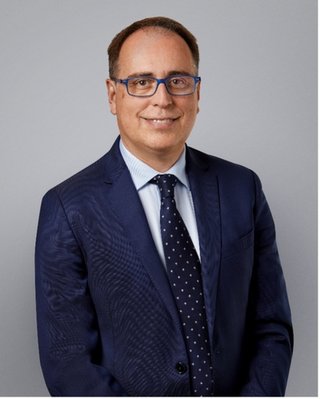 In 2019, only 17.4 per cent of e-waste was properly recycled, according to The Global E-waste Monitor 2020. Furthermore, e-waste is expected to reach a whopping 74 million metric tons by 2030.
One of the main culprits of this crisis is corporate IT. A recent study by Capgemini Research Institute reveals that only 18 per cent of companies have an overall sustainable IT strategy with well-defined goals and timelines.
In addition, companies are realising that the main advantages of technology, such as agility, innovation and efficiency, come from access to assets, not ownership.
Leasing solutions are proving to be an attractive alternative to traditional cash procurement models, as it enables the circular economy. The technology lifecycle model is based on three basic principles: acquire the right equipment, manage it efficiently, and dispose of it sustainably and safely through refurbishment and recycling processes that reduce its carbon footprint.
By replacing the linear approach - of buy, use and dispose - with an IT lifecycle management approach, we can ensure that we are getting maximum value from the resources we use, and avoiding e-waste for the planet.
Lee Rhodes
Commercial Director, Asset Finance
Aldermore bank
(United Kingdom)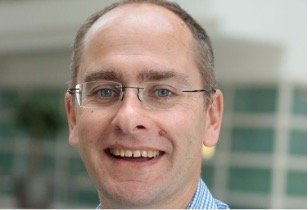 Asset finance lenders are well-positioned to have a large positive impact on the UK's climate and carbon commitments by meaningfully supporting millions of small and medium-sized British businesses with upgrading and renewing their equipment and vehicles to greener more environmentally friendly alternatives.
Whether that be funding for the installation of renewable energy sources like solar, wind or ground source, or enabling purchase and integration of recycling machinery or carbon capture technology. Funding electric or alternative fuel commercial and government-backed the UK asset finance industry is well-positioned to play a pro-active and meaningful role in fuelling and accelerating UK business' plans for going green. As some of these technologies are new and emerging, with inherent risks for lenders, government could meaningfully accelerate the upgrade process by innovatively refocussing government-backed lending schemes such as the Regional Growth Fund, to encourage and support UK businesses to invest in upgrading to green.
Bill Stephenson
CEO and chairman, DLL
(The Netherlands)
The asset finance industry can be an accelerator of low carbon and contribute to a circular economy by helping customers transition and by making innovative, sustainable technologies attainable.
DLL provides usage-based financing solutions encouraging equipment refurbishment, reuse, and recycling. These end-to-end solutions can offer the ability to create second life - and third life - revenue streams.
Financing solutions can make sustainable products attainable, enabling customers to reduce their carbon footprint. We finance a diverse range of products and services that improve efficiency and operational performance while minimising energy consumption, waste, or environmental pollution. Some examples include energy-efficient and renewable energy products, combined heat and power, recycling solutions, energy storage, and recharging technologies for electric transportation.
We set increasing annual targets of sustainable business as a percentage of our total new business volume. We are strongly committed to sustainability and helping our partners and customers transition to a more circular economy.
Robert Gordon
CEO, Hitachi Capital PLC
(United Kingdom)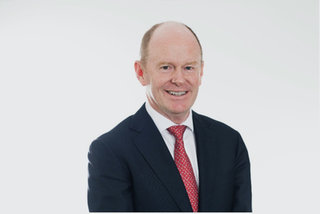 The COP26 summit is a pivotal moment for world leaders to come together and accelerate the global response urgently required to address climate change.
The net-zero economy is very capital intensive and finance companies have a key role to play in the distribution of capital and in developing partnerships with innovative companies seeking to deliver sustainable change.
We all have an important role to play by assessing how we can adapt our business strategy to make a material impact and we are actively evolving our operation to direct the flow of finance to sectors of the economy that help to reduce greenhouse gas emissions.
We're already helping to accelerate the adoption of electric vehicles powered by solar energy, in partnership with GRIDSERVE. This forms part of our aspirational commitment to have 20 per cent of our assets directly connected to climate action and affordable clean energy by March 2025.
Jochen Jehmlich
CEO of Societe Generale Equipment Finance
(France)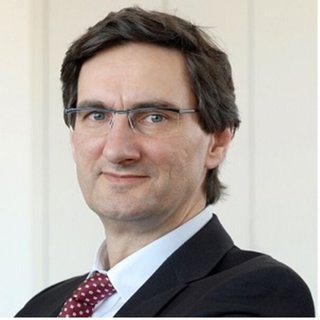 As a leading provider of asset finance solutions, we accompany our vendors and customers on their way to reduce GHG emissions by focusing on external and internal improvements. Our core competency is to provide financing and leasing structures for new and evolving sustainable business segments together with our clients and partners.
We play a key role in offering financing structures for assets and solutions which deliver a positive impact on our environment. We help to lower the barrier for investment in assets and technology for our clients which deliver reduced CO2 emissions, particularly in the field of energy efficiency, low-carbon mobility and transportation.
In transportation, for example, we offer our clients financing structures for LNG/electric heavy-duty vehicles considering uncertainties in the evolution of future assets values, or we have to support project-based transactions in solar PV with new risk mitigation parameters, which has not been the case in our traditional business in the past, but as I said, we support initiatives to decarbonise industry sectors.
In addition to this, our focus is on the shift from a linear use of assets to a circular economy to optimise the use of resources and to extend asset-life cycles. We substantiated this commitment by supporting the new initiative Circular-Valley.
We also optimise our carbon footprint by analysing, measuring and improving our own processes, procurement activities and supplier relationships. By concentrating on all different dimensions – internally and externally – we are able to proactively contribute to lower GHG emissions in the future.