A Tour de France path to recovery
The Covid recovery for lessors so far should be compared with the Tour de France, filled with ups and downs but with a clear finishing line in sight, says Odile de Saivre, deputy chief executive of SGEF.
We all remember January 2020, hearing about the emergence of a new virus first detected in China, hoping it would be contained, but after a few months, it became clear that what we were facing was a major crisis, a pandemic.
At Societe Generale Equipment Finance (SGEF) – which operates directly in 17 countries (and in more than 35 countries through partnerships and SG Group), mainly in Europe, but also in China, in the US and Brazil – we were able to track the global progress of the disease and its business impact.
From the beginning of the crisis, the challenge has been to:
Put in place an efficient and dynamic review of the business situation in each country, keeping a worldwide perspective;
Stay close and in direct contact with our clients and vendors partners, and run the business efficiently while managing the massive number of moratorium requests;
Learn from one another, with each country offering its perspective;
Accelerate digitalisation and its adoption (on our side but the client-side of the business too).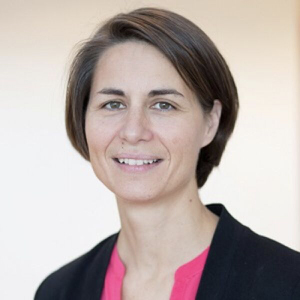 During this global crisis, the economic support being offered by governments has differed from country to country. For instance, in most countries, a three to a six-month moratorium on loan repayments has been put in place, with an extension discussed on a case-by-case basis.
In Italy, the government set the duration of moratoria "in law" in the first instance until the end of September 2020, which was postponed to the end of January 2021, and most recently updated to the end of June 2021. Further postponements are currently in discussion.
In the first intense phase of the crisis, the show of team spirit and people empowerment we have seen has been priceless. The mobilisation and commitment from all the teams (from IT, to sales and back-office) have been amazing, allowing us to continue efficiently running the business and achieving in record time things we would have never imagined doing – such as going paperless in the space of a few days, helped by a great increase in e-signature adoption.
The crisis and stakeholders
Most governments have taken unprecedented steps to support SMEs, leading to fewer defaults than anticipated so far. Unlike in the previous crisis where financial institutions were the weak ones needing support, on this occasion governments have relied on them.

Financial institutions, such as Societe Generale Group, but also SGEF, have had and will continue to have a key role to play in supporting the economy. We always say the leasing industry finances the real economy. When it comes to asset financing, we are the link between producers and end-users.
This very strong relationship with vendors and end-user clients has allowed us to play a role. For instance, last year we helped put in place the Stronger Together programme in collaboration with our vendors, which we've extended until the end of June this year. Under this programme, we provide financing with lower rentals at the start of the lease, allowing clients to continue investing in much-needed equipment while adjusting the repayment profile to their cash flow constraints.
Where are we now?
So far, our actions have led to resilience among our clients. In terms of countries, China is bouncing back. Among European countries, and in the US, the picture coming out of lockdown is more diverse and is linked to each country's vaccination status. Brazil has not been doing too well, but that may change.

In terms of sectors, IT has been very active in every country. Agriculture and construction have also done well, but a more contrasting picture exists for the still-recovering medical, materials handling and transport sectors which continue to face supply chain delays. These delays will be a key issue behind their pace of recovery we expect.

The unanswered question remains: how long will economic support last in these countries, and will businesses be able to hold out until the economic support is withdrawn? In this regard, I am convinced that leasing will play a key role.
Champs-Elysees
Like in any Tour de France championship, so far in this crisis, there are ups and downs. It may be difficult to predict when we will reach the Champs-Elysees finishing line, but for sure there will be a recovery.

To prepare for this eventuality, we need to become stronger by integrating new fundamentals: there is a raising awareness of the need to change our way of producing and consuming, leading to an acceleration of trends towards a sustainable model of consumption and production.

There is also a strong desire and expectation to keep and capitalise on new ways of working, with more autonomy and responsibility and a better work/life balance.
CSR roadmap
Overall, we are observing high expectations about Corporate and Social Responsibility (CSR) to do with companies and financial institutions. My conviction is that this crisis is a strong catalyst for CSR development.
Therefore, these topics are at the heart of the discussions we are having with our vendors and employees. What matters to us is that we are financing assets that are essential for the economy. Our knowledge of these assets and strong relationships with vendors and end-users puts us in a very good position to be able to propose new financing options.
During the past year, we defined an engaging CSR roadmap for the coming years that we called "Care and Dare about the Future", because we see that caring is important, but daring is even more important.
We are focusing on four pillars to address this ambition:
Building new partnership with vendors who are active in green assets such as charging stations, energy savings solutions and photovoltaic panels;
Scaling by accompanying our existing partners in their energy transition journey;
Re-using through management of the second life of the assets we are financing, and through a commitment to a circular economy;
Living to build a more diverse and inclusive culture in our company, and a commitment for a better future for our employees;
It is not an easy journey, but we need to accelerate in this direction.
We are convinced that from this crisis opportunities toward more sustainable financing and green assets lie ahead, for us, our clients and our partners.
This is an edited transcript of a speech given at a webinar held on 20 April, organised by Acquis, a specialist insurance provider for asset finance and equipment leasing companies.