Financing, a key enabler for carbon neutrality
In a partnership with Hyundai Motor Group, BNP Paribas is exploring the potential for mass deployment of hydrogen fuel in an effort to move the industry towards net-zero mobility. This report by BNP Paribas.
Dr Saehoon Kim, executive vice-president and head of Fuel Cell Centre at Hyundai Motor Group, one of the world's largest car manufacturers, says: "Now that we know that fuel cells and hydrogen technologies are technically viable and have to be part of the mix to reach our ambitious goals to create a carbon-neutral society, investing companies must join us. This is more important than ever because the products have been there for a long time, but we now need to turn them into a commercial reality."
Undoubtedly, the magnitude of the capital required to deliver sustainable mobility is immense. Bloomberg New Energy Finance estimates that a clean electricity and green hydrogen roadmap will cost between $78 trillion and $130 trillion of new investment between now and 2050 to cover growth in electricity generation and the power grid, as well as manufacturing, storing and transporting hydrogen.
Finance is an essential ingredient to reach climate goals, with solutions required throughout the entire value chain, from research and development to maintenance. Green and sustainable bonds will raise capital for the huge investments required to scale up renewable energy infrastructure.
As organisations and individuals switch their corporate fleet or private vehicles to cleaner modes of transport more aligned to their lifestyles, other financing tools like personal finance, leasing and insurance solutions will come into play.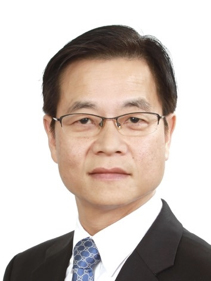 Dr Saehoon Kim, executive vice-president at Hyundai Motor Group
Smart financing
By covering all the financing and investment requirements in the green mobility transition, BNP Paribas was able to support Hyundai Motor Group sustainable mobility strategy through a global partnership.

The partnership included BNP Paribas providing the world's first hydrogen mobility financing to Hyundai Motor Group in Switzerland where Hyundai exports its NEXO hydrogen passenger cars and Xcient, the world's first hydrogen fuel cell electric (FCEV) heavy-duty truck. Hyundai Hydrogen Mobility supplies logistics services to Swiss local retailer companies with a hydrogen refuelling network set up with joint venture partner H2 Energy, a Swiss hydrogen expert.

As part of the global partnership, more than 150,000 vehicles made by Hyundai Motor Group were financed by BNP Paribas in 2020.

Through Arval and BNP Paribas Leasing Solutions, BNP Paribas supports businesses wishing to switch their corporate fleet and new asset investments to more sustainable vehicles and machinery, such as tractors, construction equipment and trucks.
The future of aviation is strictly tied to several factors
Co-creating finance solutions
The Hydrogen Council Investor Group was launched in January. Comprising several banks and investment firms, including BNP Paribas, its objective is to engage the global investment community around large-scale financial investments in infrastructure and renewable energy – with the latter a key requirement to produce 'green' hydrogen.

Hyundai Motor Group, a member of the wider Hydrogen Council, plans to deploy electrification, digitalisation, smart mobility and a 'hydrogen world economy', as part of its transition from auto manufacturer to mobility solution provider.

Digitalisation and the climate change urgency have disrupted traditional consumption models and mobility is fast changing. Innovation and collaboration are essential, and a 'holistic' approach is equally important.

Dr Saehoon Kim, says: "In Germany, the government is proactive and making good strides in its endeavour to become a hydrogen economy. The country is at the early stage of building a network of refuelling stations, but it currently does not have enough hydrogen-powered cars to use them. All the investment has to be done at the same time.

"It is pointless building hydrogen cars if there is no supporting infrastructure and vice versa."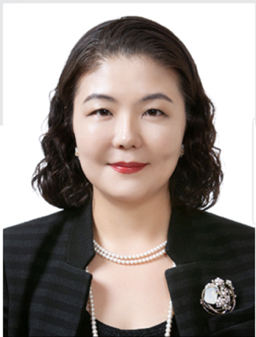 Sam Geneen, non-executive chairman of Star Asset Finance
The future of aviation is strictly tied to several factors
Hyundai Motor Group, which includes the Hyundai and Kia auto brands, works hand in hand with BNP Paribas to create solutions that can be applied across a large range of verticals: from capital raising to leasing, insurance or personal finance.
"We are changing the way we work with clients and co-creating solutions, thanks to our 360-degree expertise on sustainable mobility," says Helen Jung, senior executive director at BNP Paribas South Korea.